Putting the fun back into pool ownership
Owning a pool should be fun, exhilarating, and relaxing by turns, but the same cannot always be said for the pool-owning experience. We're aiming to put that right.
Events beyond our control can rapidly become overwhelming despite the best efforts of even the most attentive pool owner. Adverse weather conditions, and equipment that struggles to keep up, might make anyone believe it's just not worth it.
PoolCop leaves nothing to chance. It takes full control so that you can relax in the knowledge that everything is consistently as it should be.
The beauty of the connected pool

Remember the days of trying to keep your water clear and healthy by throwing in vast quantities of powerful chemicals? PoolCop puts an end to all that.
Your PoolCop is a complete control system designed to make sure nothing goes unnoticed while it takes care of your pool's day-to-day routine. Whether it's for a new pool, a renovation, or as a simple upgrade, it fits right in. It's constantly at work analyzing water quality and gently adjusting the levels, reducing chemical consumption radically. You can trust your pool to PoolCop.
If the system detects a fault needing attention — maybe an unexpected decrease in the water level — it sends out an alert immediately. You can intervene without wasting time, so that your small problem doesn't turn into a big headache.
And the mystery is taken out of filtration cycles. Leave it all to PoolCop to make automatic adjustments based on environmental parameters so that you don't have to worry about a thing.
With PoolCop, you manage all your pool equipment — lighting, heating, a pool cleaner, or the pool cover — everything is controlled at the touch of a button, from wherever you are in the world! All the hassle of constantly monitoring and adjusting chemicals, water levels, pumps, and filters is a distant memory.
With its permanent monitoring and smart analytics, PoolCop propels your pool firmly into the 21st century. Running costs and the use of precious resources, can be significantly reduced, while you profit from the enjoyment and well-being that your pool gives back.
You can give your pool professional complete access to manage your pool while you retain full visibility and control of your equipment.
And that's not all!
PoolCop collects, stores, and analyzes all the information it receives from its array of sensors. Its built-in intelligence and machine learning mean it adapts to the pool and external conditions in real time and signals any anomalies that would otherwise go unnoticed.
Just enjoy your pool — leave the rest to PoolCop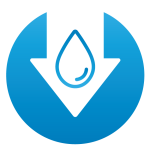 Use less water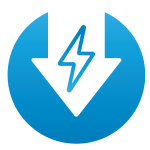 Use less energy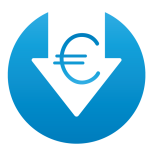 Drive down costs