Let PoolCop think for your pool, while you enjoy it!
Choose the comfort of an autonomous pool and the pleasure of having pure, clean water with PoolCop, the connected solution that transforms your pool into a smart pool.
PoolCop is more than just a connected gadget, it's a device that allows you to monitor your pool in real time, and also manage and intervene remotely.
Compatible with all pools, whether they are treated with chlorine, salt or another type of desinfection, PoolCop defines the regular maintenance routine that is best suited for your pool. It optimises and regulates the water treatment, improves energy consumption, alerts you of any faults or irregularities and allows you to manage all of your ancillary pool equipment.
PoolCop puts the fun and ease back into your pool! With everything perfectly under control, your pool will simply get better and better each day and your only task is sit back and enjoy it all.
Why choose PoolCop?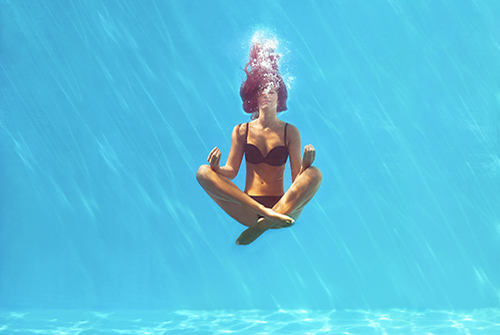 Just relax
Water temperature, water balance and disinfection, filtration duration, filter status, water level and more…
PoolCop monitors, analyses and saves all information about your pool and, using built-in intelligence combined with water quality information, local weather conditions and forecasts, will then calculate the best care routine and treatment for your pool.
PoolCop brings you renewed peace of mind.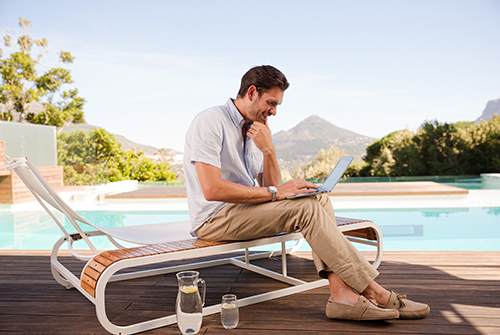 Manage your consumption
Gone are the days of product excess – everything is calculated, regulated and optimised. Permanent monitoring by the system and tailor-made maintenance routines ensure treatment and functionning based on actual requirements. You can expect to reduce chemical consumption by half and energy consumption by about a third; whilst benefitting from improved water quality – a pool that is healthier and more pleasant to be in.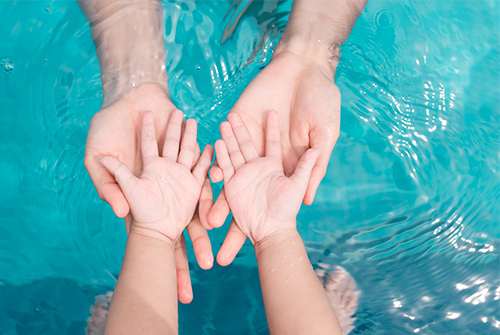 Reduce your impact on the environment
Equipped with eco-friendly features, PoolCop is able to automatically adjust cleaning cycles and pool refills according to local weather forecasts. In addition, via permanent pool monitoring, pool leaks can be rapidly detected. All this translates to significant savings of our most precious resource : water. Naturally, filtration duration is systematically adjusted and energy consumption is optimised according to the needs of your pool. With this ecological awareness, PoolCop does everything possible to reduce the impact of your pool on our environment.
How does it work?
PoolCop, intuitive and easy-to-use cutting-edge technology
Packed with technology
Positively packed with technology, PoolCop brings innovation to the pool and its environment.
Shared access
With PoolCop, you can grant access to other users even when you're not there.
A network of partners
PoolCop brings together a community of professionals who have embraced and are actively promoting this technology.
Where can I find PoolCop?
Find your nearest PoolCop expert.
From purchase and installation right through to full time monitoring and maintenance, choose the best package that will suit you and your pool.